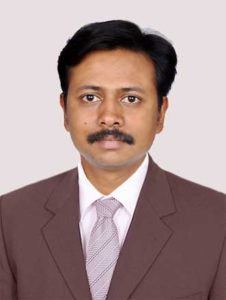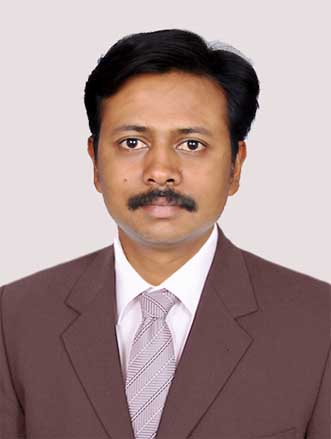 | | |
| --- | --- |
| Designation | Director Incharge & Associate Professor |
| Email | chidanand@bldeaspcc.ac.in |
| Mobile | +91-98456-51235 |
| Experience | Industry: 2.5 Years Academics:  14 Years |
Educational Qualifications
Ph.D – Davangere University
MBA – Karnataka University, Dharwad
PGDIRPM – Dr Rajendra Prasad Institute of Management,Mumbai
Bachelor of Science, Karnataka University, Dharwad
Academic Affiliation
Member of BOS MBA Program, A.S.P.College of Commerce.(Autonomous)
Member of Academic Council MBA Program, A.S.P.College of Commerce.(Autonomous)
Area of Interest:
Event Management, Advertising, IT, Administration & ITES
Area Of Research
Corporate Social Responsibilities in SME's of North Karnataka Region
Papers
National Seminar: Development of Information Technology: Management from 1960-2000
National Conference:"TOURISM AND SCOPE FOR BUSINESS OPPORTUNITIES IN BIJAPUR CITY" at SDM Mangalore
National Conference: Community Development: A Corporate Social Responsibility approach at Gulbarga University.
National Seminar: Rural Women Entrepreneurship and Self Help Groups at Davangere University published proceedings ISBN:978-81-918540-1-4
National Conference: Role of IT in Indian Management System at Kuvempu University, Shivamoga
International Conference: Human Resource Accounting: The need for strategic sustainable growth. At SDM IMD Mysore ISBN: 978-81-922146-6-5
International Paper publication:in ZIJMR/EIJMMS/ZIJBEMR Online with IC value 5.09, titled "SUSTAINABLE LIVING FOR A HEALTHIER PRESENT AND FUTURE"(A Case study of Hindustan Unilever Limited)
National Publication: in NAVASIDDHANT Journal of Management and Ethics titled "Tourism Industry: A Perspective on Business Opportunities in Bijapur City" ISSN: 2320-2017
SEMINARS/MDP/FDP/WORKSHOPS ATTENDED:
(FDP)SPSS Package Workshop at Basaveshwar Vidya Vardhaka Sangha's Bagalkot Institute of Management Studies,  Bagalkot
"Management of Rural Small and Medium Enterprise, Non Government Organisation, Non Profit Organisation, Self Help Group in Kousali Institute of Management Science, Dharwad
"Business Process Reengineering, Business Process Outsourcing, Knowledge Management, Insurance Management in Institute of Management Education and Research, Belgaum
"International Accounting, Competency Mapping, Actuarial Statistics, in Institute of Management Studies and Research, Hubli
(MDP) Management Information Systems of SME's, conducted by Dr. Milind Oka at KLS, Institute of Management Education and Research, Belgaum
"Management of Rural Enterprise, Rural Women Empowerment, Rural Health and Sanitation, Basaveshwar Vidya Vardhaka Sangha's Bagalkot Institute of Management Studies,  Bagalkot
Workshop on "Transition through mentoring" conducted by Mr Indraneel Mukherjee, MD, I Prodigy, Bangalore at Global Business School, Hubli
FDP on Developing High Performance teams conducted by BLDEA's A S Patil College of Commerce(Autonomous) MBA Programme, Bijapur
Consultancy:
PatilHonda, Bijapur
Kalyani Computers, Bijapur
Events Conducted:
Co-ordinator of the Mega Marketing Expo "Dhoom-3" at Bijapur 2012
Convener of Entrepreneurship and Business plan workshop in association with IIT-Delhi & NurtureTalent Academy of IIT at BLDEA's ASP College of Commerce, Bijapur
Organiser for National Level Management Fest "Magscan – 2005" at Bijapur
Convener of the Mega Marketing Expo "Dhoom-2" at Bijapur
Organiser for National Seminar on "Managing Knowledge in 21st Century" at Bijapur
Conducted: "Bhumika – Parents Meet" at Global Business School,Hubli
Conducted: "Drishti- 2010" a National Level Management Fest with Enterprenuership as the core theme.